Luke Holbrook, Ph.D.
Luke Holbrook, Ph.D.
Luke Holbrook, Ph.D.

Professor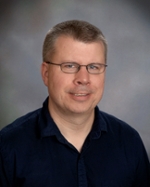 Biological Sciences & Research
Contact Info
856-256-4500 ext. 53457
Science Hall 201A
Biography
Webpage: http://users.rowan.edu/~holbrook/
Video introduction: https://www.youtube.com/embed/sZGHT9OPrlo 
Courses:
Introduction to Evolution & Scientific Inquiry
Comparative Vertebrate Anatomy
Biodiversity and the History of Life
Education:
BS (Biology), Fordham University
MS (Biology), University of Massachusetts
PhD (Biology), University of Massachusetts
Postdoctoral (Anatomy), New York College of Osteopathic Medicine

Research Expertise:
Phylogeny and evolution of mammals | Vertebrate morphology | Vertebrate paleontology

I study the phylogeny and diversification of mammals. I use data from fossils, morphology, and DNA sequences to determine relationships among different mammal lineages, and to estimate the timing of when different groups split from one another.

Member of:
Society of Vertebrate Paleontology
Paleontological Society
Society of Systematic Biologists
Society for the Study of Mammalian Evolution
Willi Hennig Society
Society of Integrative and Comparative Biology

Recent Publications:
Rose KD, Holbrook LT, Luckett WP (2017) Deciduous premolars of Eocene Equidae and their phylogenetic significance. Histor Biol. DOI: 10.1080/08912963.2017.1291637 Epub ahead of print.

Jones KE, Holbrook LT (2016) The evolution of lateral accessory articulations in the lumbar region of perissodactyls. J Vert Paleontol. 36 DOI: 10.1080/02724634.2016.1224892 Epub ahead of print.

Bai B, Meng J,  Wang Y-Q, Wang H, Holbrook LT (2017) Osteology of the Middle Eocene ceratomorph Hyrachyus modestus (Mammaia, Perissodactyla). Bull Amer Mus Natur Hist. 413:1-68.

Holbrook LT (2015) The identity and homology of the postprotocrista and its role in molarization of upper premolars of Perissodactyla (Mammalia). J Mamm Evol. 22:259-269.

Rose KD, Holbrook LT, Rana RS, Kumar K, Jones KE, Ahrens HE, Missiaen P, Sahni A, Smith T (2014) Early Eocene fossils suggest that the mammalian order Perissodactyla originated in India. Nat Commun. 5:5570.

Holbrook, LT (2014) On the skull of Radinskya (Mammalia, ?Phenacolophidae) and its phylogenetic position. J Vert Paleontol. 34:1203-1215.