John Robinson, Ph.D.
John Robinson, Ph.D.
John Robinson, Ph.D.

Faculty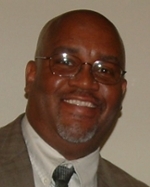 Computer Science
Contact Info
856-256-4500 ext. 53687
Robinson 330D
Biography
John Robinson received his B.S. from Rowan University, his M.S. from New Jersey Institute of Technology, and his Ed. D. from Rowan University. He also has an A.S. degree in Electronic Engineering Technology. His research interests are Computer Networking, Web Programming, Object-Oriented Design & Programming, Hardware Design/VHDL Programming, Mobile Application Development, and Computer Science Education. He currently serves as the coordinator for the remote MS-CS Program at ASRC Federal.
Dr. Robinson is also the founder and director of the Rowan Academy of Mobile Programming (RAMP). RAMP provides a learning environment for k-12 students and educators to experience a taste of Computer Science. RAMP offers workshops specialized in the development of mobile applications for Android and Apple devices with the use of the MIT App Inventor and the Swift programming language. The MIT App Inventor is a visual programming tool aimed educate and enable students, who have no prior programming experience, to create Android mobile applications. Swift is an easy to learn programming language that is used to build apps for iOS mobile devices.
Dr. Robinson has taught these Rowan courses: Computer Science & Programming, Introduction to Object Oriented Programming, Introduction to Android Programming, Introduction to iOS Programming, Advanced Android Programming, Advanced iOS Programming, Topics in Mobile Programming, Principles of Digital Computers, Digital Design Lab, Topics in Computer Architecture, Embedded Systems Programming, Network Security, and Database Systems Theory & Programming.
Dr. Robinson has also taught a number of courses at various 2-year and 4-year institutions including C++ Programming, Introduction to Object Oriented Programming, Object Oriented Programming and Data Abstraction, Core Operating Systems, Core Server Operating Systems, Network Infrastructure Implementation, Active Directory Design & Implementation, Introduction to Networks, and Principles of Network Security.