Ning Wang, Ph.D.
Ning Wang, Ph.D.
Ning Wang, Ph.D.

Assistant Professor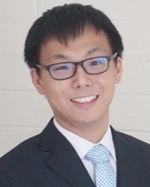 Computer Science & Research
Contact Info
Robinson 328M
Biography
Ning Wang received his Ph.D. from Temple University in 2018. Before that, he received his B.S. in Electrical Engineering from University of Electronic Science and Technology of China in 2013. Dr. Wang's currently focuses on solving networking problems in Internet-of-Things Systems and Smart Cities through algorithmic approaches. He has published more than fifteen papers in mainstream conferences and journals, for example, IEEE INFOCOM and IEEE/ACM IWQoS, and IEEE Transactions on Big Data. He serves as a member of the department research activity committee and the department industry outreach committee. Besides, He is a reviewer for various international journals/conferences.

Dr. Wang has taught these Rowan courses: Principles of Data Structures and Computer Networks.
College of Science & Mathematics