Student Research
Student Research
Computer Science Student Research
Featured Undergradiate Student Researcher
From time to time, an exceptional Student Researcher is selected. The current is Matthew Schofield.

Matthew is an undergraduate Bachelor of Science candidate for the Computer Science major. He has had a strong interest in machine learning and artificial intelligence since before coming to Rowan. During his freshman year he visited Dr. Ho and asked him for a position on his machine learning research team. He has helped on three separate projects. Two involving Dr. Ho, "Tracking Associaton of Vessels" and "Detecting Anomalies and Involving Graphs" and with ASRC a machine learning platform that builds programs or functions based on input. All of these projects were done in Python.

See past featured undergraduate student researchers here.
Presentations from student researchers, including past and current symposium information.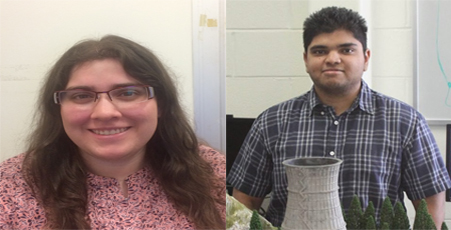 Our featured graduate student researcher, and list of past ones.
Research is important to us at Rowan University. See oppertunities to get involved through experiential research, direct research work with faculty, or outside collaboration research oppertunities.
Robinson Hall has a multitude of rooms for students to work in.