Centennial Lecture Series
Centennial Lecture Series
Centennial Lecture Series
Rowan University, established in 1923, is celebrating it's centennial year! The College of Science & Mathematics will be hosting two Centennial Lecture Series in recognition of this important milestone. We hope you'll join us for these exciting events, described below. Learn more about how Rowan University is recognizing it's 100th year, by exploring the Centennial Homepage.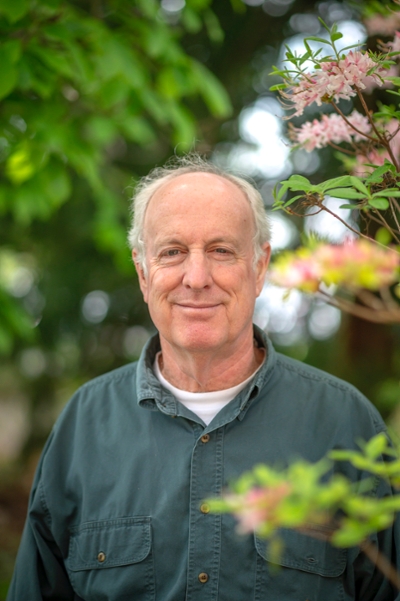 "Nature's Best Hope"
Presented by Entomologist & NY Times Bestseller, Dr. Doug Tallamy
Date: October 4th, 2023
Time: 7:00 - 8:30 p.m. (An expo with related information will begin at 6:20 p.m.; Dr. Tallamy's books will be available for purchase by cash/check only)
Location: Rowan Glassboro Campus; Chamberlain Student Center, Eynon Ballroom. Click for map.
Audience: Open to all. Register by clicking the yellow button above.
Cost: Free
Parking: Registrants will be emailed an event parking pass for the Townhouse Garages. Click for map.
Recent headlines about global insect declines and three billion fewer birds in North America are a bleak reality check about how ineffective our country's current landscape designs have been at sustaining the plants and animals that sustain us.  Such losses are not an option if we wish to continue our current standard of living on Planet Earth. The good news is that none of this is inevitable. Dr. Doug Tallamy, the T. A. Baker Professor of Agriculture in the Department of Entomology & Wildlife Ecology at the University of Delaware, will share how to choose the right plants for our landscapes to not only address the biodiversity crisis, but help our climate crisis as well. Tallamy will discuss simple steps that each of us can—and must—take to reverse declining biodiversity, why we must change our adversarial relationship with nature to a collaborative one, and why we, ourselves, are nature's best hope.
Successful examples of recent biodiverse plantings on Rowan's campus will also be highlighted during this event.
About the Speaker: Dr. Doug Tallamy has authored 112 research publications and has taught insect-related courses for 42 years. Chief among his research goals is to better understand the many ways insects interact with plants and how such interactions determine the diversity of animal communities. His books include Bringing Nature Home; The Living Landscape, co-authored with Rick Darke; Nature's Best Hope, a New York Times bestseller; and The Nature of Oaks, winner of the American Horticultural Society's 2022 book award. In 2021, he co-founded Homegrown National Park with Michelle Alfandari (https://www.homegrownnationalpark.org/). His awards include recognition from The Garden Writers Association, Audubon, The National Wildlife Federation, Allegheny College, Ecoforesters, The Garden Club of America and The American Horticultural Association.
Event Sponsored By:
College of Science & Mathematics
Department of Biological & Biomedical Sciences
Ric Edelman College of Communications & Creative Arts
Division of Facilities, Planning & Operations
For questions about this event, please reach out to Sarah Fobes at fobes@rowan.edu. 
Nobel Laureate: David MacMillan 
More details about this event coming soon!
Date: February 23rd, 2023
Time: To be announced
Location: Rowan Glassboro Campus; Chamberlain Student Center, Eynon Ballroom
Audience: Open to all. 
Cost: Free