Lark Perez, Ph.D.
Lark Perez, Ph.D.
Lark Perez, Ph.D.

Professor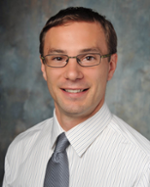 Chemistry/Biochemistry & Research
Contact Info
856-256-4500 ext. 4502
Science Hall 340A
Biography
Faculty Profile: https://works.bepress.com/lark-perez/
Website: http://users.rowan.edu/~perezla/home.html
Education:
BS (Chemistry), Long Island University
PhD (Organic Chemistry), Yale University
Postdoctoral (Medicinal Chemistry and Microbiology), Princeton University

Research Expertise:
Chemical Biology | Organic Synthesis | Medicinal Chemistry

The goal of my research is to apply synthetic organic chemistry to enhance the understanding of biological processes, especially cellular signaling. Applications of this general research focus include the study of bacterial quorum sensing, a process in which bacteria regulate gene expression, including virulence factors, through the synthesis and detection of small molecule signals and a major research focus of my group. The group's research in this area has led to the identification of several highly potent and drug-like inhibitors of bacterial virulence in gram-negative bacteria and has illuminated aspects of the biological regulatory circuits involved. We are fully equipped and experienced in chemical synthesis, medicinal chemistry and microbiology.

Member of:
American Chemical Society (ACS)
American Society of Microbiology (ASM)

Recent Publications:
Capilato JN, Philippi SV, Reardon T, McConnell A, Oliver DC, Warren A, Adams JS, Wu C, Perez LJ (2017) Development of a novel series of non-natural triaryl agonists and antagonists of the Pseudomonas aeruginosa LasR quorum sensing receptor. Bioorg Med Chem. 25:153-165.

Wu B, Capilato JN, Pham MP, Walker J, Spur B, Rodriguez A, Perez LJ, Yin K (2016) Lipoxin A4 augments host defense in sepsis and reduces Pseudomonas aeruginosa virulence through quorum sensing inhibition. FASEB J. 30:2400-2410.

O'Brien KT, Noto JG, Nichols-O'Neill L, Perez LJ (2015) Potent irreversible inhibitors of quorum sensing regulated virulence in Pseudomonas aeruginosa. ACS Med Chem Lett. 6:162-167.

Lu HD, Spiegel A, Hurley A, Perez LJ, Bassler BL, Semmelhack MF, Prud'homme RK (2015) Modulating Vibrio cholerae quorum sensing controlled communication using autoinducer-loaded nanoparticles. Nano Lett. 15:2235-2241.

Perez LJ, Karagounis TK, Hurley A, Bassler BL, Semmelhack MF (2014) Highly potent, chemically stable quorum sensing agonists for Vibrio cholerae. Chem Sci. 5:151-155.