Thomas Keck, Ph.D.
Thomas Keck, Ph.D.
Thomas Keck, Ph.D.

Associate Professor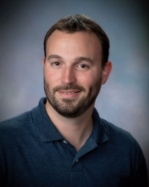 Chemistry & Biochemistry, Molecular & Cellular Biosciences, and Research
Contact Info
856-256-4500 ext. 5422
Science Hall 301B
Biography
Faculty Profile: https://works.bepress.com/thomas-keck/
Education:
BS (Biomedical-Biochemical Engineering), University of Southern California
PhD (Physiology & Pharmacology), Oregon Health & Science University
Postdoctoral (Medication development for drug addiction),
National Institute on Drug Abuse-Intramural Research Program (NIDA-IRP)

Research Expertise:
Pharmacology | Neuroscience | Biochemistry

I am interested in developing new medications for neuropsychiatric disorders, including Alzheimer's disease,
schizophrenia, ADHD, pain, anxiety, and a particular interest in drug addiction. My lab works closely with medicinal chemists to design and test new drug-like molecules, combining molecular and behavioral pharmacology methods to evaluate the preclinical potential of new compounds designed to target the dopamine D4 receptor, the µ opioid receptor, and the trace amine-associated receptor 1, among others.

Honors and Awards:
2017 Maharaj Ticku Memorial Travel Fellowship for New Investigators Award, Behavior, Biology and Chemistry Conf.
2015 Frances R. Lax Faculty Development Award, Rowan University
2013 Mentoring Award for Fellows, NIDA-IRP, NIH
2013 Postdoctoral Mentor Award, NIH
2012 & 2013 Fellows' Award for Research Excellence, NIH

Member of:
American Society for Pharmacology and Experimental Therapeutics https://www.aspet.org/
Pharmacology Society (Councilor) https://www.aspet.org/MAPS/
Philadelphia Chapter of the Society for Neuroscience http://pcsfn.com/

Recent Publications:
Zou M-F, Keck TM, Kumar V, Donthamsetti P, Schweppe C, Burzynski C, Roof RA, Free RB, Janowsky A, Shi L, Sibley DR, Javitch JA, Newman AH (2016) Novel analogues of (R)-5-(methylamino)-5,6-dihydro-4H-imidazo[4,5,1-ij]quinolin-2(1H)-one (sumanirole) provide clues to dopamine D2-D3 receptor agonist selectivity J Med Chem. 59:2973-2988.

Keck TM, John WS, Czoty PW, Nader MA, Newman AH (2015) Identifying medication targets for psychostimulant addiction: unraveling the dopamine D3 receptor hypothesis. J Med Chem. 58:5361-80.

Keck TM, Banala AK, Slack RD, Burzynski C, Bonifazi A, Okunola-Bakare OM, Moore M, Deschamps JR, Rais R, Slusher BS, Newman AH (2015) Using click chemistry toward novel 1,2,3-triazole-linked dopamine D3 receptor selective ligands. Bioorg Med Chem. 23:4000-4012.

Keck TM, Bi G-H, Yang H-J, Zhang H-Y, Srivastava R, Gardner EL, Newman AH, Xi Z-X (2013) Fenobam sulfate inhibits cocaine-taking and cocaine-seeking behavior in rats: implications for translation. Psychopharmacology. 229:253-265.