Danielle Arigo, Ph.D.
Danielle Arigo, Ph.D.
Danielle Arigo, Ph.D.

Associate Professor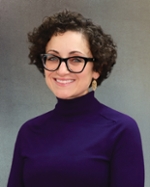 Contact Info
856-256-4500 ext. 53775
Robinson Hall 116G
Biography
Website: https://drarigo.wordpress.com/#CHASE 
Education:
B.S., Psychology, Drexel University
M.S., Clinical Psychology, Syracuse University
Ph.D., Clinical Psychology (health emphasis), Syracuse University
Post-Doctoral Research Fellowship, Health Psychology/Behavioral Medicine, Drexel University
    -   Eating and Weight Disorders Research Program/WELL Center
Research Expertise:
Social influences on health and health behavior | Digital health | Women's health | Physical activity | Eating behavior, eating disorders, weight control, and body image| Chronic illness
Honors and Awards:      
Scholar: Methodology Center Data Analysis Summer Institute, Penn State University (2018 & 2019)
Distinguished Service Award: Behavioral Informatics and Technology SIG, Society of Behavioral Medicine (2017)
Early Career Travel Award: Society of Behavioral Medicine (2016 & 2017)
Scholar: NHLBI-Sponsored PRIDE-Cardiovascular Disease Program, SUNY Downstate (2015)
Scholar: Young Investigator Colloquium, American Psychosomatic Society (2014)
Member of:
Society of Behavioral Medicine
Behavioral Informatics & Technology Special Interest Group, Chair
Digital Health Council, Council Member
Civic & Public Engagement Committee, Committee Member
Recent Academic Projects: 
Women's Health And Daily Experiences (Project WHADE)
– NIH-funded intensive assessment research investigating relations between social experiences and physical activity among midlife women at risk for cardiovascular disease
Recent Publications:
Arigo, D., Pasko, K., & Mogle, J.A. (in press). Daily relations between social perceptions and physical activity among low-active college women. Psychology of Sport and Exercise.
Arigo, D., Jake-Schoffman, D.E., Wolin, K., Beckjord, E., & Hekler, E.B., & Pagoto, S.L. (2019). The history and future of digital health in the field of behavioral medicine. Journal of Behavioral Medicine, 42, 67-83.
Arigo, D., & Suls, J.M. (2018). Smartphone apps providing social comparison for health behavior change: A need for better tailoring to person and context. mHealth.
Arigo, D., Cornell, M., & Smyth, J.M. (2018). Social comparisons in adults with type 2 diabetes: Patients' reasons for target selection. Psychology & Health, 33, 906-924.
Rohde, P., Arigo, D., Shaw, H., & Stice, E. (2018.). Relation of self-weighing to future weight gain and the onset of eating disorder symptoms. Journal of Consulting and Clinical Psychology 86, 677-687.
Funderburk, J.S., Arigo, D., & Kenneson-Adams, A. (2016). Initial engagement and attrition in a national weight management program: Demographic and health predictors. Translational Behavioral Medicine, 6, 358-368.
Arigo, D. (2015). Promoting physical activity among women using wearable technology and online social connectivity: A feasibility study. Health Psychology and Behavioral Medicine, 3, 391-409.
Arigo, D., Suls, J., & Smyth, J.M. (2014). Social comparisons and chronic illness: Literature synthesis and clinical implications. Health Psychology Review, 8, 154-214.