Meredith Jones, Ph.D.
Meredith Jones, Ph.D.
Meredith Jones, Ph.D.

Associate Professor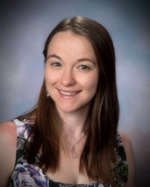 Contact Info
856-256-4500 ext. 5-3778
Robinson Hall 115I
Biography
Website: rowanassert.com
Education:
BA (Psychology and Anthropology), Brown University
MA (Clinical Child Psychology), University of Denver
PhD (Clinical Child Psychology), University of Denver
Postdoctoral, Alpert Medical School of Brown University

Research Expertise:
Adolescence and Emerging Adulthood | Romantic Relationships | Dating Violence Prevention | Sexual Risk Prevention

The focus of my research is on risk behaviors that occur within young people's romantic relationships and make them vulnerable to dating violence, sexual assault, unintended pregnancy, sexually transmitted infections (STIs) and HIV. I use a mixed-methods approach to inform the development of prevention interventions for at-risk young people, currently focusing on young mothers and college student-athletes. Related interests include attachment theory, health risk behaviors, health disparities and healthcare engagement, and mental health.

Honors and Awards:
Frances R. Lax Award, Rowan University

Member of:
Licensed Psychologist #5428 (State of New Jersey), #B1-0001106 (State of Delaware)
American Psychological Association, Div. 53 (https://www.clinicalchildpsychology.org/)
American Psychological Association, Div. 54 (https://societyofpediatricpsychology.org/)
International Academy of Sex Research (http://www.iasrsite.org/)
Society for Research in Child Development (http://www.srcd.org)
Society for Research in Adolescence (http://www.s-r-a.org)
Society for Prevention Research (http://www.preventionscience.org)
Society for the Scientific Study of Sexuality (http://www.sexscience.org)

Recent Publications:
Rizzo CJ, Joppa MC, Barker D, Zlotnick C, Warren J, Saint-Eloi Cadely, H, Brown LK (2017) Individual and Relationship Characteristics of Adolescent Girls With Histories of Physical Dating Violence. Journal of Interpersonal Violence, Online First: 1-26.

Joppa MC, Rizzo CJ, Nieves AV, Brown LK (2016) Pilot investigation of a school-based dating violence prevention curriculum: A community-based partnership study. Journal of School Health, 86: 288-297.

Joppa MC, Brown LK, Hadley W, Rizzo CJ, Datadeen J, Donenberg G, DiClemente R, & the Project STYLE Study Group (2014) Internalizing symptoms and sexual risk among adolescents in mental health treatment: Personal and relational factors as potential mediators. Children and Youth Services Review, 46, 177-185.

Young BY, Furman W, Jones MC (2012) Changes in adolescents' risk factors following peer sexual coercion: Evidence for a feedback loop. Development and Psychopathology, 24, 559-571.