Dean's Speaker Series
Dean's Speaker Series
The Dean's Distinguished Speaker Series features practitioners and industry leaders for insightful perspectives and engaging discussions on topics relevant to our department research and projects.
These events are open to all students, faculty, staff, and visitors. 
If you have any questions about these events, please reach out to Sarah Fobes at
fobes@rowan.edu
.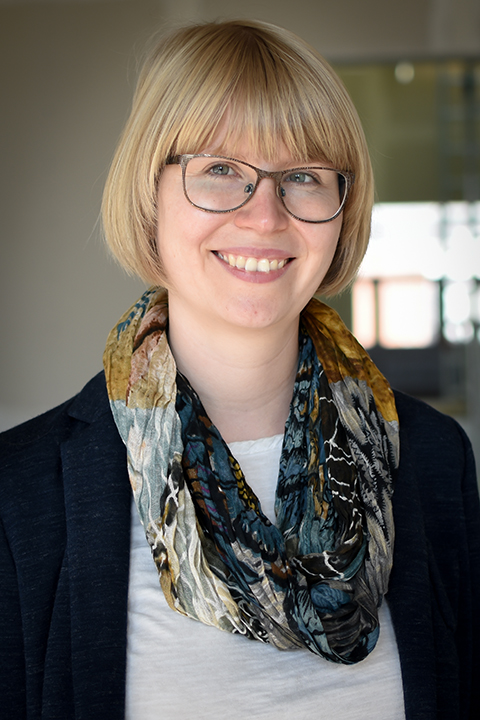 Dr. Laura König
Topic: "Using Mobile Technology to Understand and Improve Eating Behavior"
Date: Tuesday, April 11, 2023
Time: 1:00 - 2:00 p.m. EST (refreshments to follow)
Location: Rowan University, Glassboro Campus, Chamberlain Student Center, Eynon Ballroom
Zoom Option: Link emailed to registants
About the Speaker
Dr. Laura König is Junior Professor of Public Health Nutrition at the University of Bayreuth, Germany. She earned her Ph.D. in Health Psychology from the University of Konstanz, Germany. Before joining the University of Bayreuth in 2020, she was postdoctoral fellow at the University of Cambridge, U.K. Her research interests include psychological determinants of health behaviors including eating and physical activity, the design of health behavior interventions including digital and choice architecture interventions, research participation effects, and effective science communication. Her work has been funded by the German Research Foundation and the Bavarian Ministry of Health and Care and she is the recipient of the 2022 Early Career Award from the European Health Psychology Society.
About this Topic
Eating behavior is highly complex: people make more than 200 eating-related decisions every day. Traditionally, behavioral and medical scientists studied eating behavior using questionnaires (which typically require people to average across many different occasions), or in behavioral experiments (which usually focus on single occasions in an artificial setting). Smartphones and other mobile sensors now allow to study eating behavior in daily life and in real-time, across different contexts. In addition, mobile technology can be harnessed to deliver interventions in meaningful moments, potentially increasing the effectiveness of dietary interventions. This talk will present an overview of technological and related theoretical and methodological domains in this field and provide an outlook into what to expect in the near future, with implications across a range of disciplines and settings.
Past Dean's Distinguished Speaker Seminars