HES Major Jesse Novak Wins Third National Championship
HES Major Jesse Novak Wins Third National Championship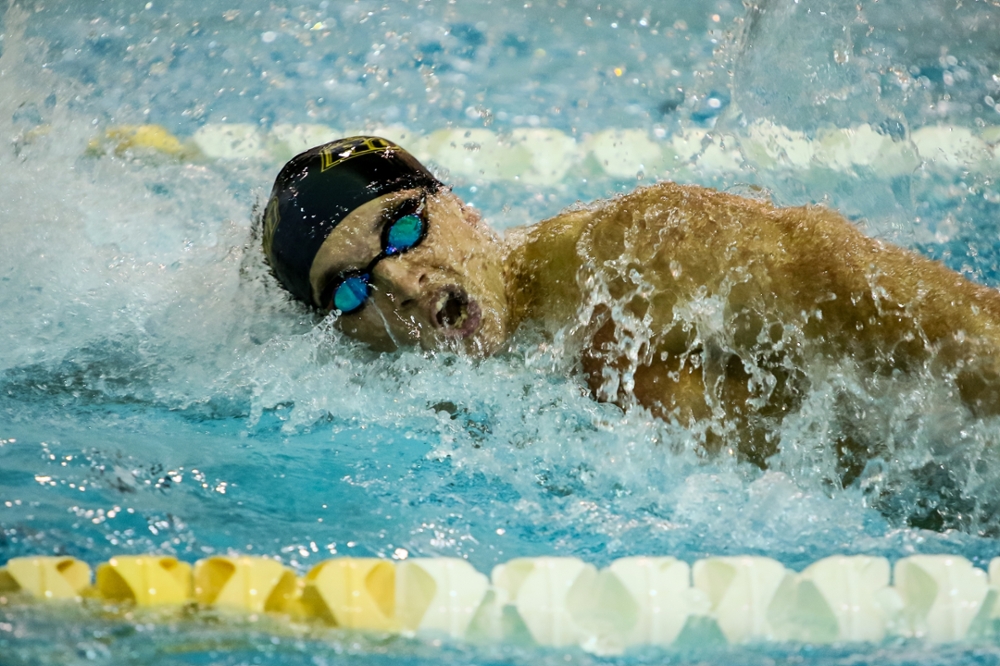 Health and Exercise Science major Jesse Novak continues to enjoy great success in his swimming career with Rowan University men's swimming team.
Two weeks ago, Novak won the national championship in the 100 freestyle at the 2017 NCAA Division III Swimming & Diving Championships in Shenandoah, TX. In addition, Novak placed second in the 50 freestyle. This is the third straight year that Novak earned All-America honors in both the 50 and 100 freestyles.
At the 2016 NCAA Championships, Novak finished third in the 50 freestyle, second in the 100  freestyle and eighth as a member of the the 200 freestyle relay. In 2015, Novak won the 50 and 100 freestyles, recording school records in both events. Novak is the seventh swimmer in the history of the NCAA to win both events at the national championships.
Novak is among the top one percent of swimmers in the United States, including Olympians Michael Phelps and Ryan Lochte. He competed in the Olympic Trials in June 2016. In addition to his successes in the pool, Novak excels in the classroom as a Rowan Scholar-Athlete.
Novak will graduate from Rowan in May and CSM congratulates him on an outstanding career and wishes him luck in the future!
Photos Courtesy of Rowan Athletics