DOSA 2013
DOSA 2013
2013 Dean's Outstaning Senior Awards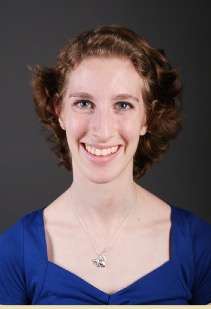 Joy Hanke - Liberal Studies: Math/Science
Joy Hanke is recognized by both her instructors and her peers as an outstanding student who pursues her academic interests with a true desire to understand material. In her classes, she has not been afraid to respond to instructors, ask thoughtful questions, work hard at gaining new knowledge, and help classmates. She is a natural leader and carries her responsibilities with a pleasant, sweet demeanor. Outside the classroom, she has been active in tutoring children and organizing events for children through the Kappa Delta Pi (serving as VP), Head Start, and Hope for Education organizations. As a distance runner, she has competed on Rowan's Cross Country and Track & Field teams, earning recognition as a selected member of the Philadelphia Inquirer Women's Cross Country All Academic Team and Rowan's Chi Alpha Sigma National College Athlete Honor Society. In her spare time, she enjoys crafting, baking, hiking, and traveling across the USA and abroad. She plans to backpack across Europe this summer. After graduation, Joy hopes to work for Teach for America or teach in northern NJ.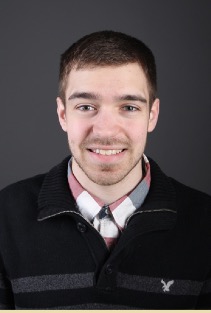 Thomas Renn - Computer Science
Tom Renn has an excellent academic record. In Data Communication and Networks he volunteered to do a presentation on SPDY, the open and experimental networking protocol for making the Web faster. Tom was part of a team that received a certificate of appreciation for working on a Google-style search engine. He also participated in developing an epilepsy monitoring and detection app. In the Software Engineering, Graphics, and Visualization research group, Tom also contributed towards other externally funded research and development. Tom served as a President of the Networking and Technology club, organizing bi-weekly meetings and events such as tutorials on how to program Android-based devices. In Fall 2011, he also worked as a tutor for the Academic Success Center.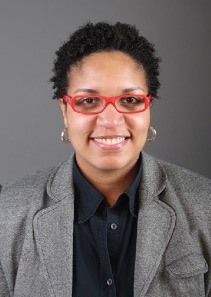 Malikah Taylor - Nursing
Malikah Taylor is a vibrant professional emergency nurse. She currently functions as part of the management team at Cooper University Healthcare System. Her peers respect her commitment to Emergency Nursing. Her classroom peers admire her enthusiasm. In her Nursing leadership class, she worked with a peer group to develop Disaster training for the emergency staff at Cooper. She shared this education through YouTube and Facebook and reported that her goal was to educate all nurses not just those in Cooper's emergency center. She demonstrates a thirst for clinical research and frequently reviews evidence-based practice recommendations to improve care. The Nursing department at Rowan is proud to recognize her clinical acumen and her academic success.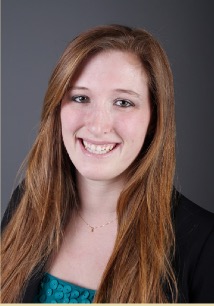 Katelynn Toomer - Biological Sciences
Katelynn is a student whose name has become synonymous with reliability and passion. Her constant avidity for self-improvement combines naturally with the desire to help others. These qualities are best reflected in Katelynn academic achievements and her service for the department and the student community. Katelynn "call" for research is unmistakable and materialized into a truly remarkable record for an undergraduate student researcher, several co-authorships on posters for national and international conferences, one co-authorship on a journal paper and critical data contributions to an NIH grant proposal. In addition, with her altruism and patience, Katelynn has trained many students to the same academic rigor and high ethical standards that she herself has abided. Katelynn involvement with student organizations has been very productive and consequential. In her roles as Vice-President and President, Katelynn has led the Biology Club to an innovative and diverse agenda in response to student interests.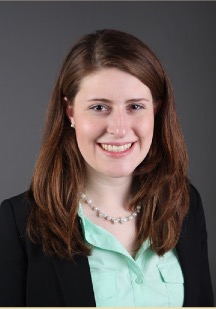 Kathleen Twomey - Chemistry & Biochemistry
Kathleen is a Chemistry major student who has excelled in her course work and research, and she has also been actively involved in service to the department and university community at large. She was also the president of the student American Chemical Society Club at Rowan University. Kathleen has been working in the area of synthetic organic and medicinal chemistry as a research student in Prof. Subash Jonnalagadda's laboratory in the Department of Chemistry and Biochemistry since Spring 2010. Her research was presented in several national, regional, and local meetings. Kathleen has been accepted into several medical schools; and upon graduation, Kathleen intends to pursue her studies in medicine.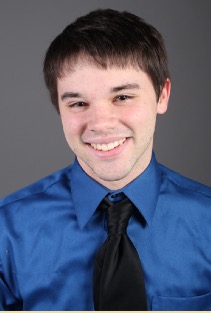 Cory Wright - Mathematics
Cory Wright has demonstrated extraordinary interest and devotion to his studies. Two of his papers have already been accepted for publication in the excellent renown British journals, "The Mathematical Gazette" and "International Journal of Mathematics Education in Science and Technology." Cory has participated in mathematical competitions sponsored by the New Jersey Section of the Mathematical Association of America. He also participated in an REU this past summer at the University of Nebraska and presented the result of that work at the National Meeting of the American Mathematical Society held in San Diego last January. Cory plans to attend graduate school in quest of a Ph.D. in Mathematics with the ultimate goal doing research as a professor.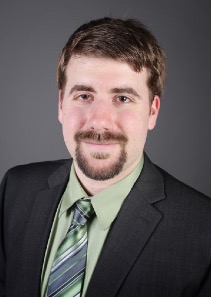 Michael Yanakas - Physics & Astronomy
In his first two projects, Michael developed high-power tunable laser systems for laser cooling of atomic rubidium. The first is a narrowband ring laser based on a semi-conductor tapered amplifier, while the second is an asymmetric-sideband amplifier system based on the same device. He is hard-working, creative, and independent in his lab work; and he has been instrumental in all aspects of the work, from design to lab work to dissemination. He has given oral presentations on this body of work at the American Association of Physics Teachers Meeting and the American Physical Society Meeting with more planned. Michael has used his Rowan research experience as a springboard to off-campus experience as well. In summer 2012, Michael was accepted to the Research Experience for Undergraduates program hosted by the Institute of Optics at the University of Rochester. His work was so successful that he was invited back to speak at Rochester, was recruited to apply to its graduate physics program, and is co-author on an article based on this work.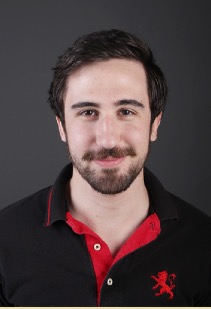 Lyle Zanca - Psychology
Lyle has demonstrated excellence and extreme motivation in his academic performance. For example, after participating in lab meetings during the Spring 2012 semester, he approached his professor about working together in the summer to design a project. Lyle was able to immerse himself in the literature and take initiative. In the end, he independently conceptualized an experiment to investigate attention and multimodal perception. Separate portions of this work will be presented at the upcoming regional conference of the Eastern Psychological Association and the upcoming international conference of the Vision Sciences Society. He also proved to be highly dedicated, placing the work of the lab as a high priority, understanding the need for consistency, attention to detail, and technical accuracy. Above and beyond his technical skills, Lyle has shown great excitement about doing research. Because of his interest in perception, he often brought to class new and relevant information that he has explored on his own. Lyle has also been involved in many departmental gatherings and has served as the PR rep for Psychology Alliance.