DOSA 2014
DOSA 2014
2014 Dean's Outstanding Senior Awards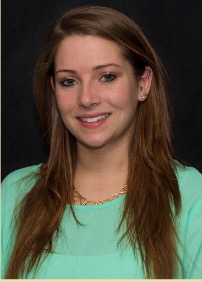 Allison Belli - Biological Sciences
Allison completed independent research on animal behavior/ ecology and has both authored and co-authored posters presented at four scientific meetings. She volunteered for Back-to-the-Boro, Ronald McDonald House and Clean & Green. Passionate about raising cancer awareness, Allison participated in the Relay-4-Life and fundraising activities for breast cancer with her sorority, Delta Phi Epsilon. She is considering a career as a neurologist or a research neuroscientist. After graduating, Allison will undertake a 4,000-mile bike ride from Baltimore to San Diego during which her group, 4K for Cancer, will award scholarships to young adults whose educational pursuits have been interrupted by cancer.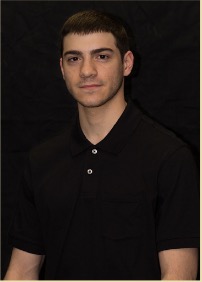 Joseph Capilato - Biochemistry
Joseph Capilato is a Biochemistry major who has excelled in his course work while engaging in extensive laboratory research and actively participating in the ACS club. Joe conducted research in the area of organic and medicinal chemistry relating to the study of bacterial signaling in the laboratory of Prof. Lark Perez in the Department of Chemistry and Biochemistry. He has presented the results of his research at the Rowan STEM symposium and SJ-ACS meetings. Joe plans on continuing his studies in chemistry while attending graduate school. In his free time he enjoys playing guitar and piano as well as brewing beer. Joe is a member of the American Society of Brewing Chemists and is interested in studying biologically active minor constituents of specialty microbrews.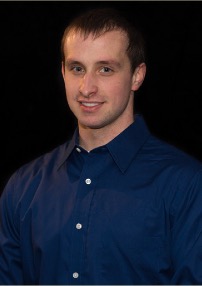 Timothy Dimond - Chemistry
As a chemistry major, Timothy has consistently excelled in his course work and research at Rowan University. Timothy currently works as a research student in the laboratory of Professor Timothy Vaden in the Department of Chemistry and Biochemistry. He has worked on the fluorescence spectroscopy of peptide-drug interactions, mass spectrometry of peptide-ion complexes, and synthesis of model amyloidogenic peptides. Timothy intends to pursue a career in the chemical industry and has already accepted a position at Gerresheimer Glass in Vineland, New Jersey.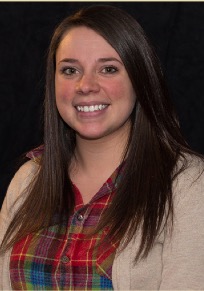 Juliana D'Onofrio - Psychology
Juliana has taken the lead in Dr. Gaer's research lab in developing and implementing an experiment on sexual harassment. The results of this research were accepted as a poster at the meeting of the Eastern Psychological Association in Boston, 2014. Showing strong leadership skills and working cooperatively with other students in conducting this research, Juliana performs excellent work both orally and written in her classes and laboratory. A Field Experience course encouraged her interest in studying clinical psychology and the interaction of mental health and the legal systems. Juliana is currently applying to graduate school.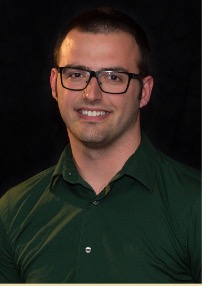 Nicholas Houghton - Mathematics
Nicholas has pursued a very ambitious academic program at Rowan, majoring in Mathematics and Mechanical Engineering with the Honors Concentration. Often taking more than 20 credits per semester, he always excelled and was impressive in the classroom, while maintaining a high profile in departmental activities, serving the Mathematics Club as SGA senator, treasurer, and tutor in its highly successful tutoring program. He is a member of the Pi Mu Epsilon (mathematics) and Tau Beta Pi (engineering) honor societies. He participated in numerous problem-solving competitions, including the GSUMC and the grueling 6-hour Putnam Competition sponsored by MAA. Having taken graduate numerical analysis last fall, Nicholas continues an original research with Dr. Ilicasu on singularly perturbed delay differential equations. Next year Nicholas plans to go to graduate school, already having received acceptances (with assistantships) from Penn State and FSU.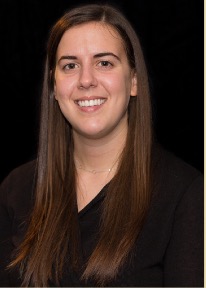 Rebecca Lee - Liberal Studies: Math/Science
Rebecca works as a private math tutor for high school students and she has held a job the entire time she has been at Rowan, up until she began her student teaching. While at Rowan, Rebecca was a President's scholar three times and has enjoyed helping other students in her graduating class with difficult work. She is also an active member of the Rowan chapter of NJ Student Education Association. In the future, Rebecca hopes to pursue a master's degree in math education and become a middle school math and/or science teacher. In her spare time, Rebecca enjoys playing softball, cooking, and crafting.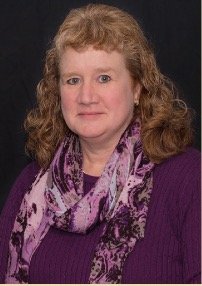 Barbara Jo Ratte - Nursing
Barbara Jo is an accomplished RN to BSN student. She has active military service experience and over twenty years of nursing experience. Her specialty is Maternal Child Health care. Barbara was able to achieve commendable grades while working full time, supporting her children through school and actively participating in our nursing committee. She actively participates in our monthly committee. Her contributions to the department have reaffirmed our commitment to producing the best graduates. Certified in Advanced Cardiovascular Life Support, Neonatal Resuscitation and Basic Life Support, Barbara Jo plans to continue her education to attain a Master of Science in Nursing.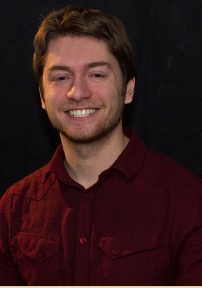 Christopher Rotella - Physics and Astronomy
Christopher has demonstrated diverse skills in research, identifying interfacial layers and outlining the importance of these layers in thin film materials research while also pursuing theoretical research in the area of quantum optics. He has been selfless volunteering through the Physics Club as a tutor as well as consistently contributing to the club's outreach activities. Chris has demonstrated leadership as an officer for the Physics Club over the past two years serving as both president and vice president of this active club. He has participated in the summer research program in Physics at Rowan for two summers, and last year, participated in the Research Experience for Undergraduates (REU) program at Penn State University. Chris plans on pursuing a Ph.D. in Materials Science.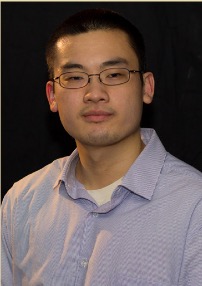 Sherman Szeto - Computer Science
Sherman has been actively involved in organizations both within and outside of Rowan. His professors report that he is a frequent contributor in class providing interesting ideas, regularly asking and answering questions. The Android Smartphone App he developed for Senior Project won praise from our Freshman Learning Community participants. As president of the Rowan Chapter of the Association for Computing Machinery (ACM) (September 2011 – present), Sherman organized tutoring sessions for students enrolled in CS classes, was the founding president of the Rowan Chess Club, and was fundraising chairman for Sigma Pi Fraternity. Outside Rowan, he has served as the chairman of the EB3V3 Basketball Tournament.