Graduate Programs
Graduate Programs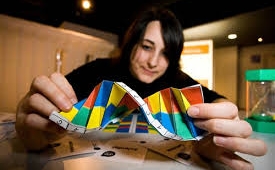 M.S. in Pharmaceutical Sciences
Pharmaceutical sciences is a highly interdisciplinary field that involves the integration of organic chemistry, biochemistry, physiology, pharmacology, and molecular biology for the design, and synthesis of drugs.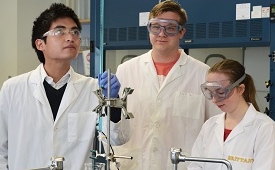 Ph.D. in Pharmaceutical Chemistry
Rowan's Ph.D. in Pharmaceutical Chemistry is a terminal degree program that will provide students with the skills necessary to succeed in the pharmaceutical and biopharmaceutical industries. This program is highly interdisciplinary and will provide diverse research experiences for the students in organic synthesis, analytical chemistry, medicinal/biochemistry, pharmacology, and pharmacodynamics/kinetics.