CS Awards
CS Awards
CS Awards
The Computer Science department periodically issues department awards for our most accomplished students. Here are the students who have won awards for the Spring 2021 Semester, and a short description of their accomplishments.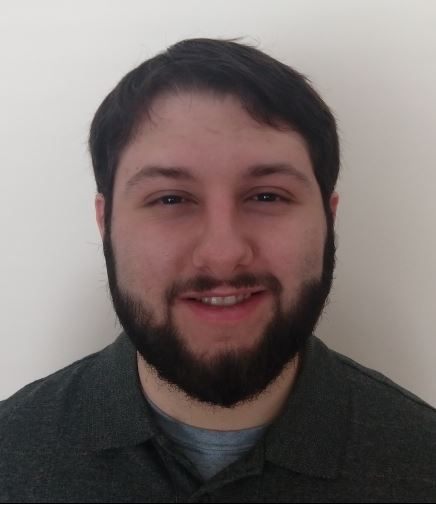 Medallion: Joseph Demoneris
Joseph Demoneris represents the highest level of academic excellence in the Department of Computer Science. Not only is he a member of Bantivoglio Honors and the Upsilon Pi Epsilon Honor Society, but Joseph has also served as a CS Advanced Learning Assistant and has contributed to pedagogical materials with research involving Solidity and Vyper to develop smart contracts on the Ethereum blockchain. Joseph also participated in the CS Cooperative Education Program working at Lockheed Martin as a software engineer for the Navy's Aegis project, where he has been hired to continue after graduation.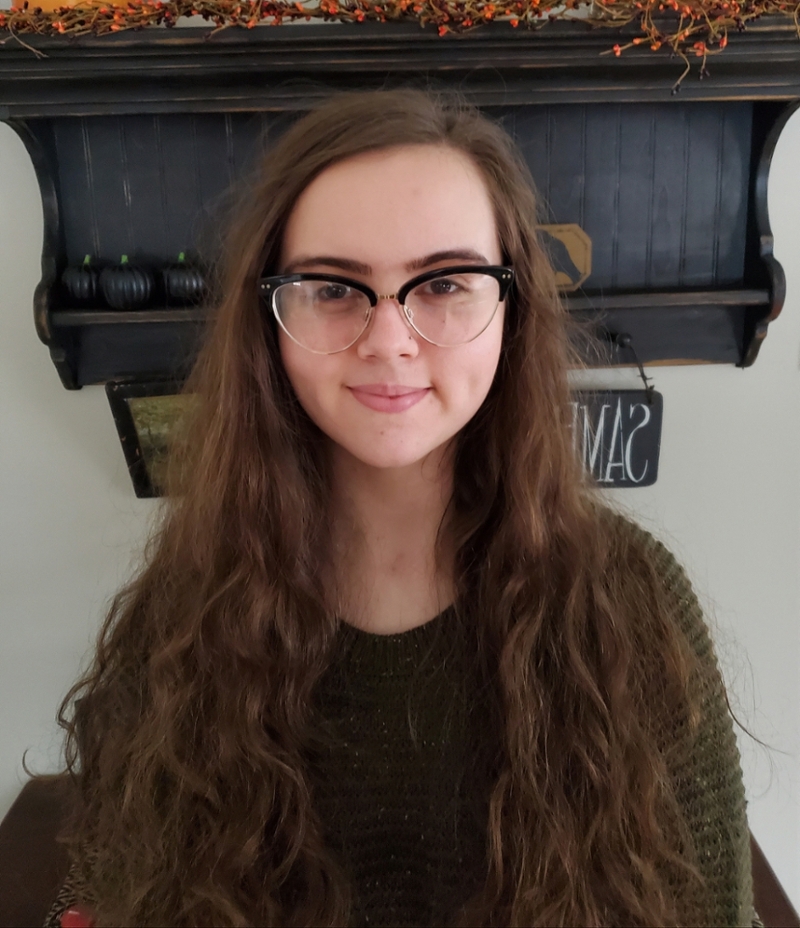 Dean's Outstanding Senior Award (DOSA): Jacelynn Duranceau
Jacelynn Duranceau demonstrates an exceptional level of academics, leadership, and service in the Department of Computer Science. In addition to Bantivoglio Honors, she is an active member of our Rowan student chapter of the Association for Computing Machinery's Council on Women (ACM-W) where she has served as Treasurer and is currently the President. She frequently volunteers her time as a CS Learning Assistant and Tutor as well as supporting university and department outreach events. She was also accepted into our Rowan CS accelerated Combined Advanced Degree Program (CADP) where she has already started her graduate studies with completion next year.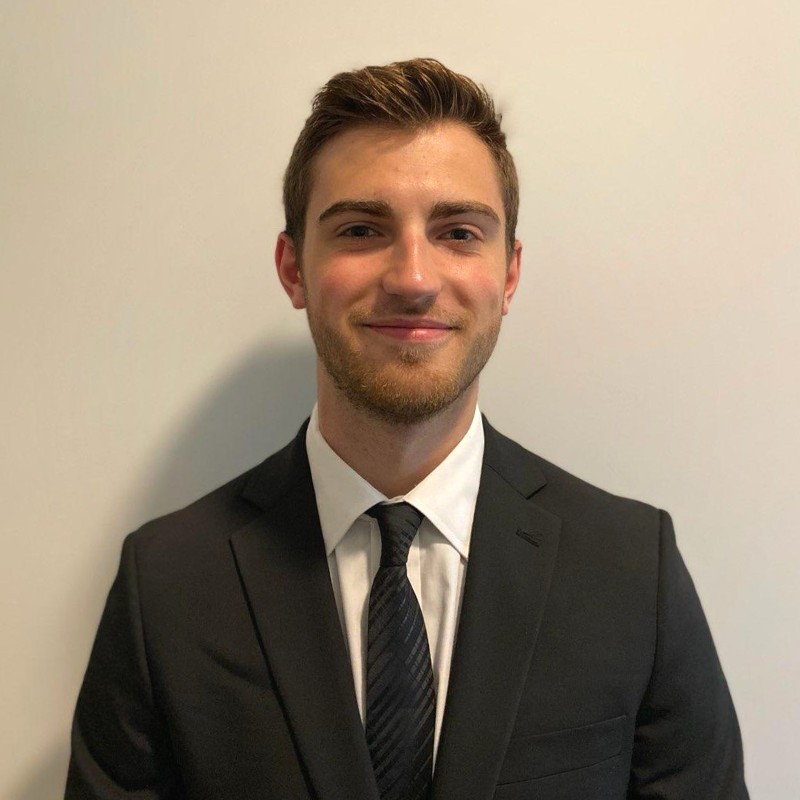 CS Outstanding Senior Award (CS OSA): Brian Chesko
Brian Chesko is an outstanding example of academic excellence and professional achievements. He is a member of Bantivoglio Honors who is completing his degrees in Computer Science, Mechanical Engineering, and minor in Mathematics in 4 years. In addition to his outstanding academic record, Brian has been supporting the Computer Science Department as a Learning Assistant/Tutor, preparing and presenting pedagogical materials for students as well as volunteering his time for outreach and other events on campus. Brian also spent his summers participating in prestigious Silicon Valley based company or NASA internships. In one of the International Collegiate Programming Contests that Brian participated in over the years, his team was awarded first place as site champions.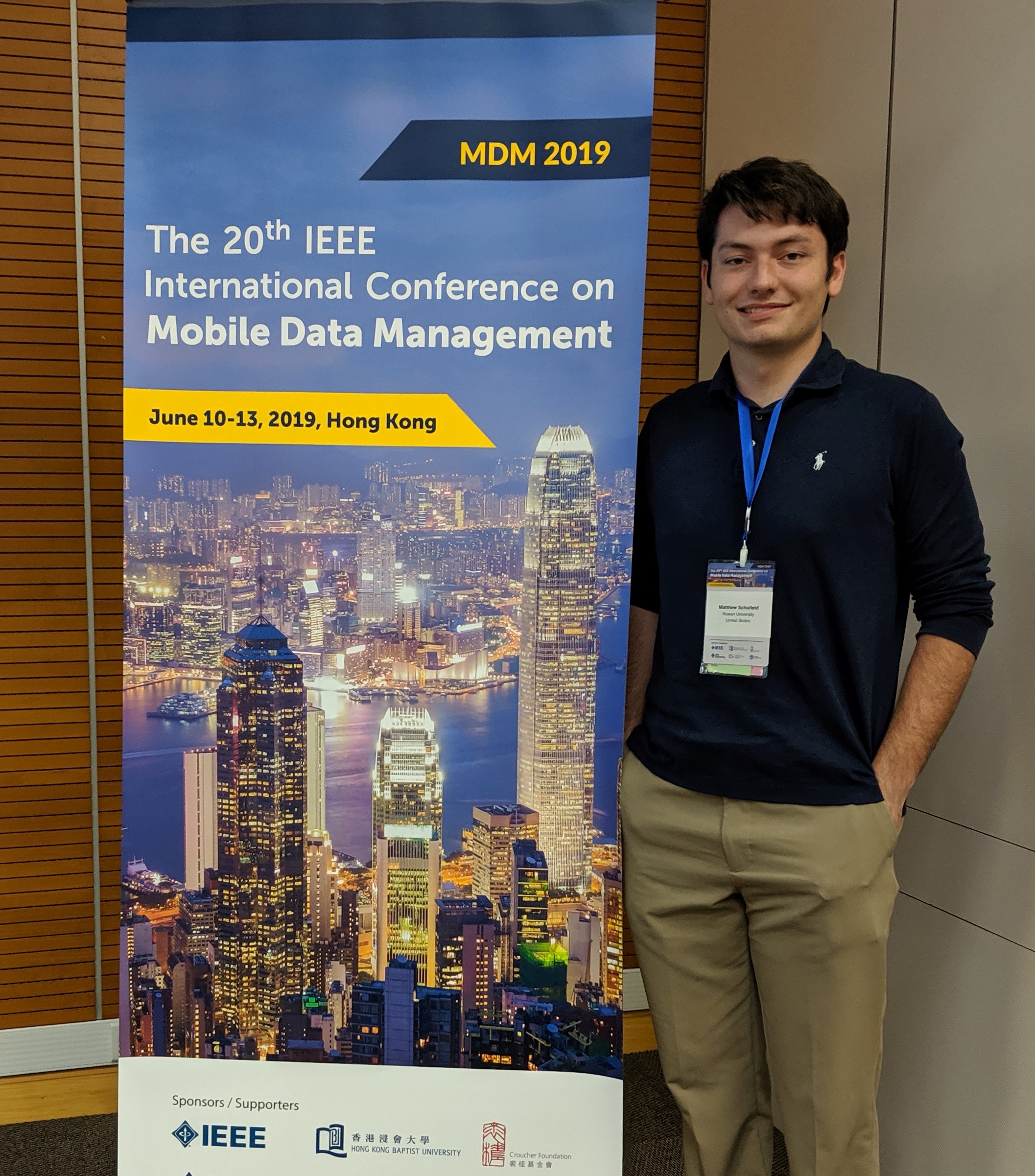 CS Outstanding Graduate Award (CS OGA): Matthew Schofield
Matthew Schofield has continued his exceptional research activities into his graduate studies in the Rowan CS accelerated Combined Advanced Degree Program (CADP) after earning his Bachelor of Science in Computer Science. He is currently working on a Master's Thesis on Deep Reinforcement Learning with Dr. Shen-Shyang Ho, Dr. Ning Wang, and Dr. Anthony Breitzman. Matthew has also published various papers with IEEE International Conferences on Mobile Data Management (MDM) and Big Data, ACM SIGSPATIAL International Conference on Advances in Geographic Information Systems (LENS), International Conference on Network Security & Applications (CNSA), and the International Conference on Bioinformatics & Computational Biology (BIOCOMP).