Computer Science
Computer Science
Computer Science at Rowan
The Computer Science Department is committed to ensuring a student-centered learning environment that promotes close student-faculty relationships and enhances intellectual development.
The Computer Science Department also continues to grow its curricular offerings in many cutting-edge computing disciplines including blockchain technologies, mobile development, cyber security, big data, cloud computing, parallel processing, bioinformatics, virtual reality, computer game design, robotics, artificial intelligence, database systems, and others.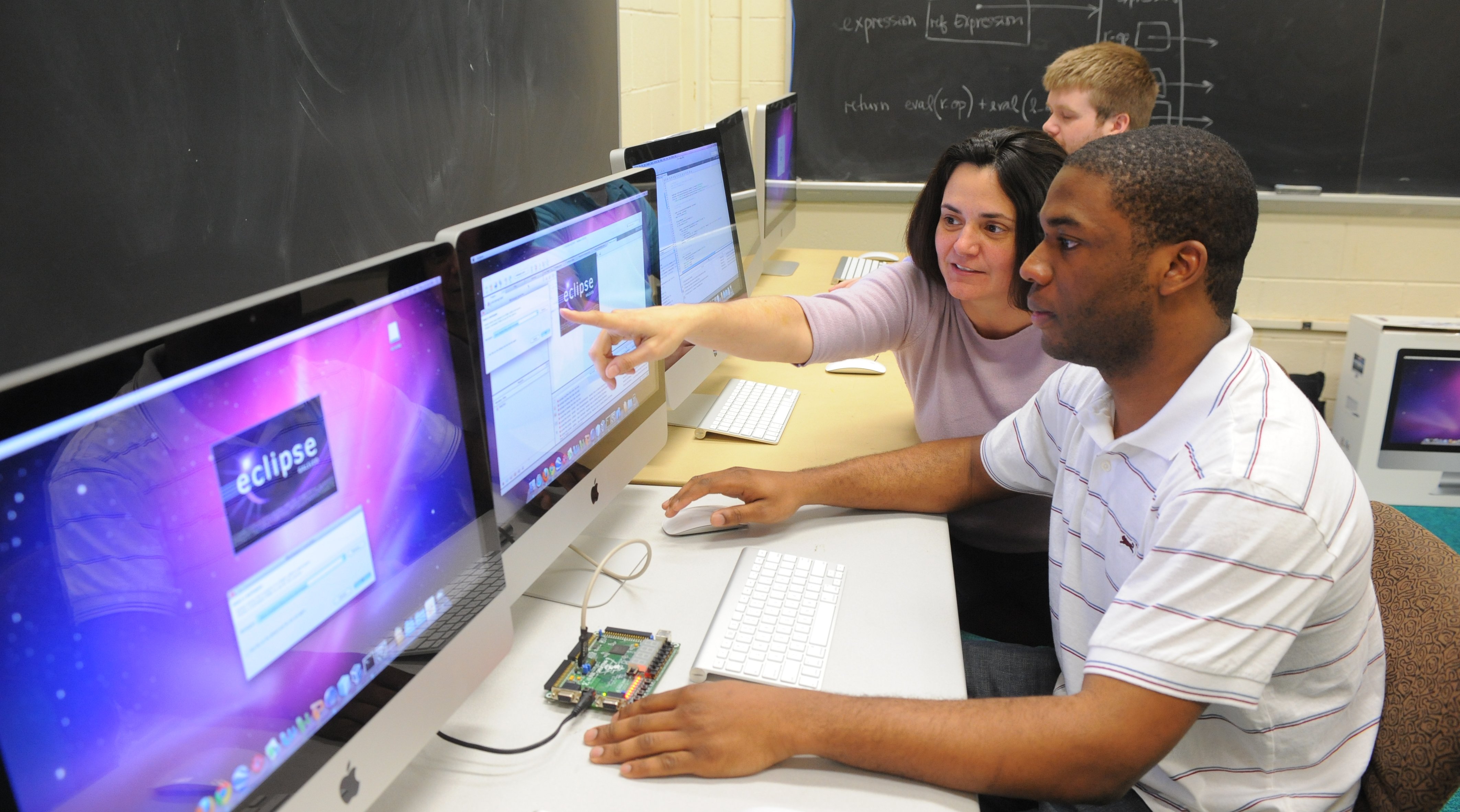 We also offer several Certificates of Undergraduate Studies programs to enable students from outside our majors to achieve official Rowan credentials in several different computer science domains.
Our department is growing and expanding.
See how!
New!

2023.5.5 Catch up on what went on this academic school year here at CS. Read more HERE.
2023.5.5 Rowan CS students got the oppurtunity to visit Microsoft's NYC campus. Read more HERE. 
2023.4.17 Introducing the new CS Advising team! Read more HERE.
2023.4.17 Introducing the new CS Graduate Advisor! Read more HERE. 



The Computer Science Department also supports a number of very important student-centric initiatives including learning assistants, and long-term co-op programs.We continue to expand our curricular and research collaboration efforts with industry partners.
A vast majority of our students have job prospects lined up even before graduation. Many of our students end up working for industry leaders and top government organization such as Amazon, Symantec, Lockheed Martin, ASRC Federal Mission Solution, Federal Aviation Administration, US Army, FBI, Comcast, SAP, IDT, Raytheon, and many others.



Rowan's Computer Science degree has been accredited by the Computing Accreditation Committee of ABET, the recognized accreditor of college and university programs in applied science, computing, and engineering

ABET accreditation demonstrates a program's commitment to providing its students a quality education.
Our Research
From Machine Learning
      to Cybersecurity.

From Artificial Intelligence
     to Data Visualization. 

      and more.

See the research interests
of Computer Science faculty.
Our Students
Learn about our honor society chapter Upsilon Pi Epsilon and our computer society chapters ACM and ACMw and our Cybersecurity Club and other information about our students.
Our Faculty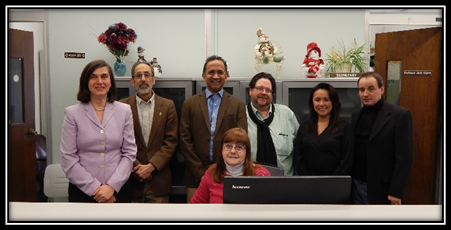 Our faculty are committed to contributing to the expansion of knowledge in the Computer Science discipline through teaching, research and service.