Brian Berenbach
Brian Berenbach
Brian Berenbach

Adjunct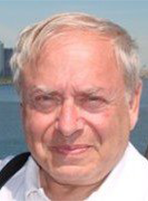 Contact Info
Biography
Brian has been teaching both undergraduate and graduate courses in computer science and systems engineering since 1980. He recently retired from lecturing at Georgia Tech, where he taught graduate courses in the systems engineering program.
Brian previously was a senior systems engineer at first ABB and then Siemens, where he designed systems for modeling the behavior of nuclear power plants. While working at Siemens he received 5 patents, and wrote a book on requirements engineering.
He has graduate degrees in chemical physics and nuclear engineering, and has been given the ACM Distinguished Engineer Award, and the INCOSE Expert Systems Engineer certification. Brian is also an IEEE senior life member.
College of Science & Mathematics